MSSQL to MySQL Database Converter
MS SQL to MySQL Database Converter converts individual table or entire database records of MS SQL into MySQL database server with support to all data types, attributes and versions. Database converter tool facilitates users to convert stored procedures, views as well as table definitions. Database converter utility also provides option to skip converting indexes.
Database converter program provides facility to convert existing MS SQL database records into new existing database i.e. MySQL database. Data base converter is capable to perform data base conversion into new database or overwrites the contents of a subsisting MySQL database.
The Database converter utility supports default value including null values, unique key and primary key constraints. MS SQL to MySQL Database Converter software supports all types of Microsoft SQL data types and attributes with all major version of MS SQL database converter.
Salient Key Features of MSSQL to MySQL Database Converter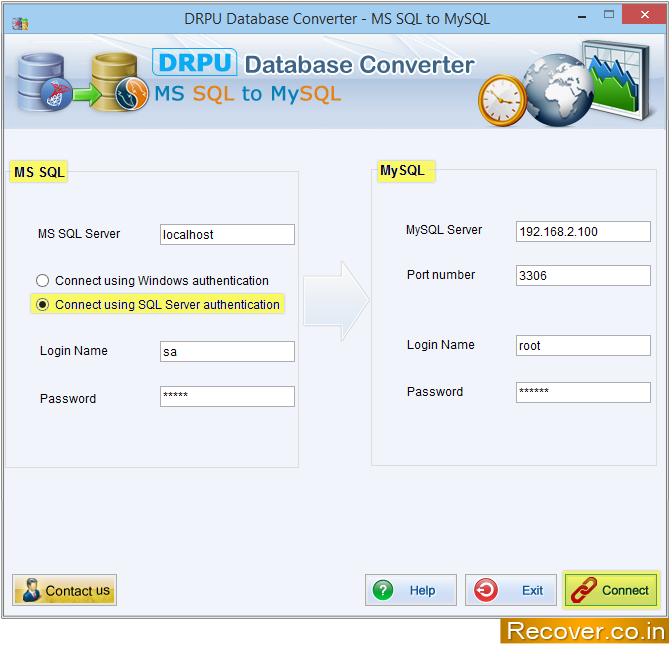 To connect your MS SQL to MySQL database Server, fill necessary field and click "connect" button to proceed.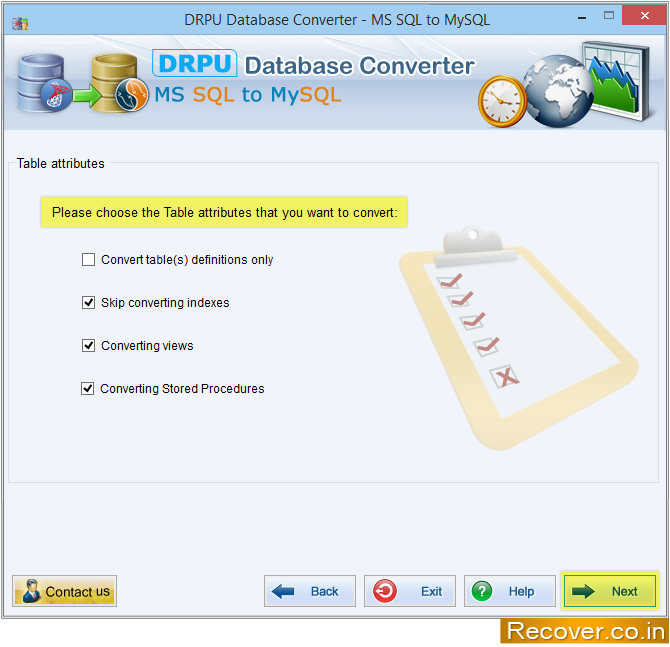 Select table attributes by checking the options and click "Next" button to proceed.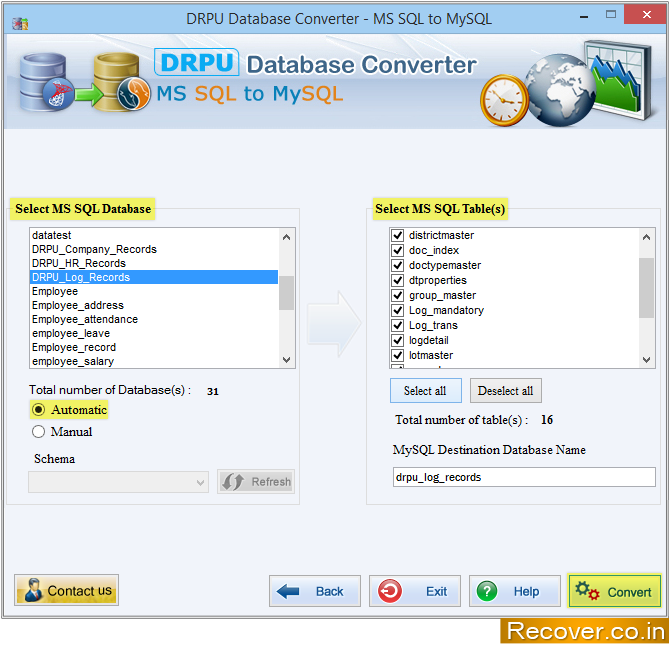 Select your database and schemas (using Automatic or Manual option) from the left panel and tables from the right panel. Enter name for converted destination Database name.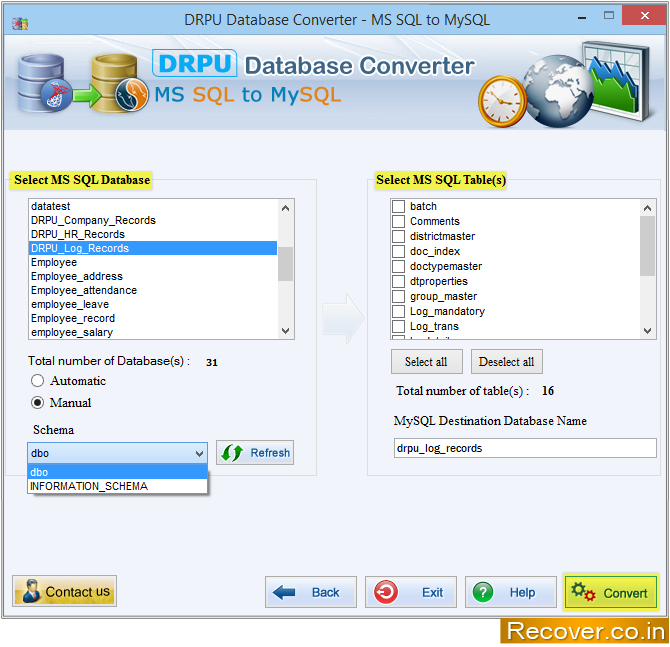 Above figure shows Manual selection of schema and tables corresponding to selected schema are displayed in the right panel.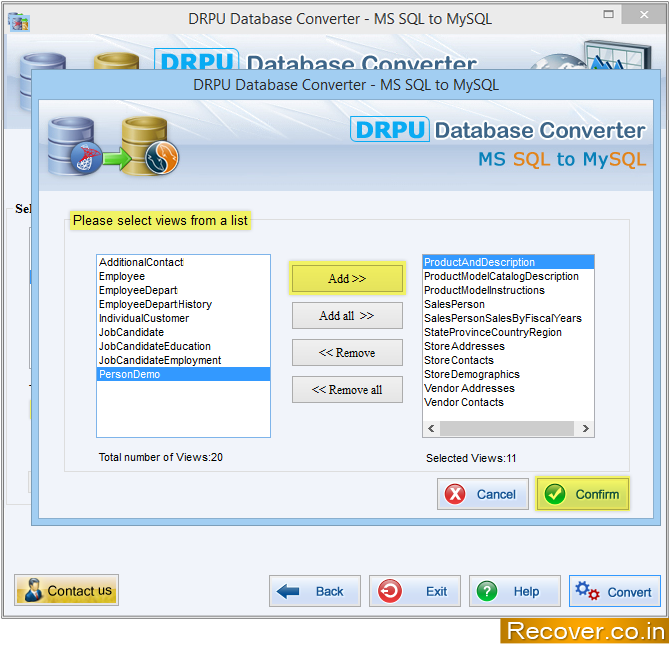 Select views from list and add them to right panel. Click confirm "button" to start DB conversion process.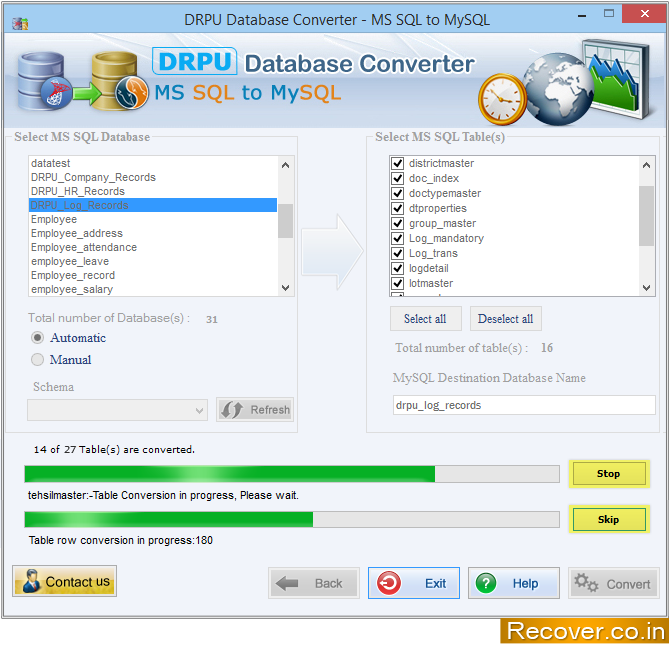 Above figure displays current status of MS SQL to MySQL DB conversion process.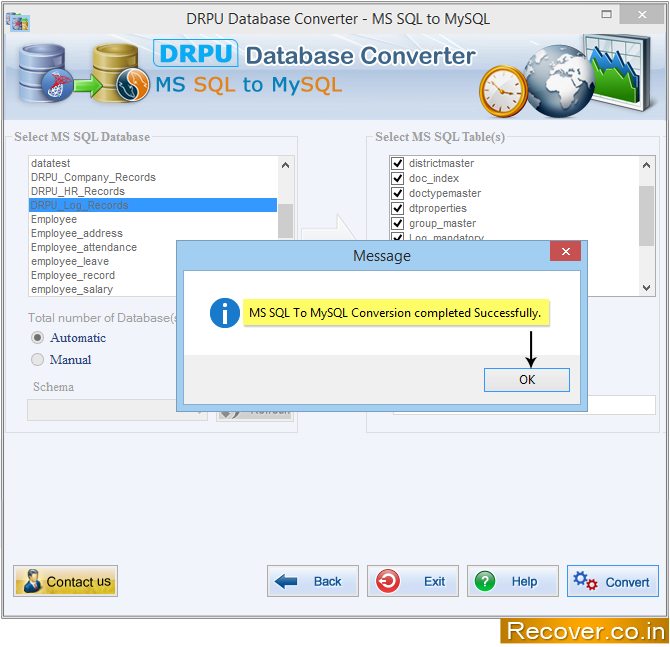 After completion of DB conversion process, a confirmation message window will be open. Click on "OK" button.